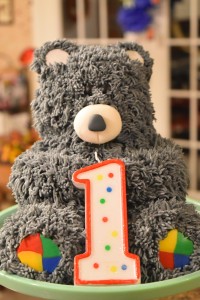 This time of year makes me Thankful for one reason in particular–It's my son's birthday. We spent this last weekend celebrating my little ones first birthday. So, while this post doesn't go along with Thanksgiving, it certainly goes along with Fall celebrations because I am so Thankful to have this little boy in my life.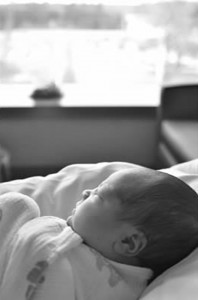 My sweet little boy is one of the happiest babies I know. He is always smiling, he loves to laugh, he loves to wave, and he loves his big sister. He is a blessing to our family.
For his "UNO" party I wanted to do something special for him and so this is his smash cake. I made him a teddy bear. Personally, I am in love with this cake. And I think it's too pretty to be a smash cake, but that's what it became.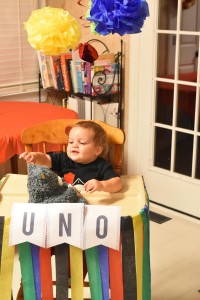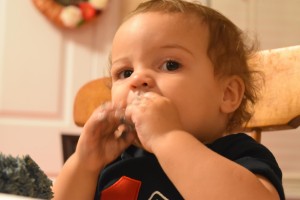 The cake took about four hours to put together and is made from fondant, formed cake, and butter cream frosting. About an hour and a half of that time was spent piping on the "fur" using my brass piping tip. For those of you that have trouble cutting cake into specific shapes, know that this cake was made partially with layered cake and partially with a cake and frosting paste created from crumbling cake pieces and mixing them with buttercream frosting–also known as formed cake. This mixture is easily formed into limbs or can be used to correct a less than spherical stacked cake.