Today is the birthday of one very special lady and I got to make her a cake. I wanted to make something as special as she is, so we went for a beautiful collection of my second favorite flower–hydrangeas.
My daughter picked the colors… She does love pink and purple and she acted as the lead frosting taste tester vente pfizer viagra. And she loved getting to deliver the cake and sing happy birthday.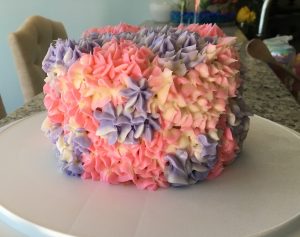 Making the flowers is pretty simple if you use the right tip–2D. Honestly, the tip does most of the work for you. But if you want to get the color variation you have to be particular about how you fill your piping bag. You will want to paint the colored frosting around the outside of the bag. Then fill in the center with white frosting. You can do this by flipping the bag inside out and painting the layers before flipping the bag back in. Finish with piping the flowers all over the cake in whatever pattern you want.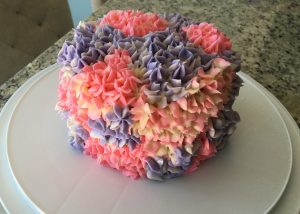 Happy Birthday, Mrs. Lesia! You're a beautiful person and I am so blessed to have you in my life.