December 28, 2015
stacynoren
Merry Christmas to all and especially to Santa. My kiddos are a little young to fully engage Santa, but there in one thing they understood very well: Santa brings presents. My oldest (2) was very aware that when she woke up there were going to be presents from the cartoon looking man we called Santa. And that was all she understood of the big man. But in an effort to support the Jolly Man's penchant for cookies, I made sure that we baked and baked throughout the Holiday season.
I'm sure this surprises no one, but my favorite holiday tradition is baking for friends and neighbors. I love planning the treats, putting them together, and loading up the family to go visit and deliver the treats. This is a wonderful thing to do with my littles and I am hoping that it's teaching them to love, serve, and think of others. If fact, we are already planning next year ;).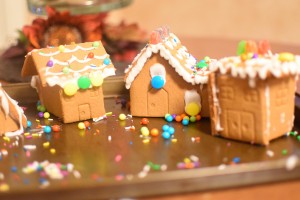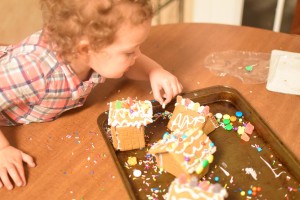 But a look back on this last week's deliveries. We made fruit cake cookies, sugar cookie cut outs, gingerbread houses, and poppyseed bread (one of the most delicious things in the world). Here are some of those treats.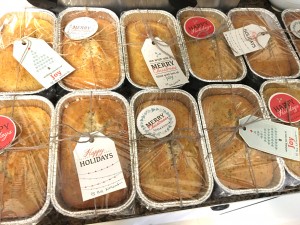 I am still looking for the perfect sugar cookie recipe. The one that doesn't puff and isn't too dense. These ones are pretty close, so if you are looking to make a delicious sugar cookie check out some of these. Recipe 1 ~ Recipe 2 ~ Recipe 3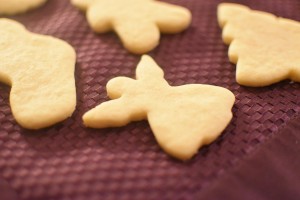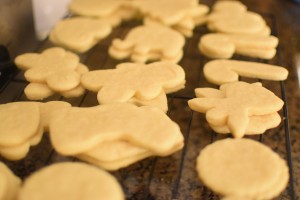 I had the chance to decorate these cookies with my sister-in-law and it was a lot of fun. We decided to try out the dipped cookie method that I have seen on pinterest recently. I whipped up a meringue powder royal icing and we dipped them by following this Glaze Icing Tutorial. It turned out pretty well. If you are wanting to decorate with sprinkles all over or if you are aiming for that natural homemade look and feel this is great. But if you want to make decorated cookies with a professional finish, stick to the piping bags to line and flood the cookies. This also saved a lot of time, so if you are looking to have fun with family and kids, give this method a try. We certainly had tons of fun decorating the cookies together. Especially the Christmas Elephants… 😉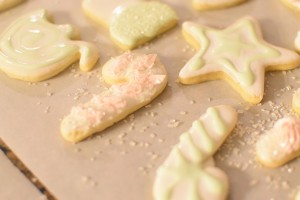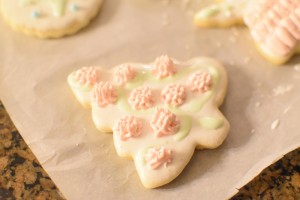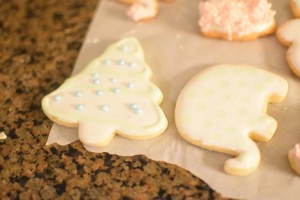 Royal Icing
2015-12-28 17:12:37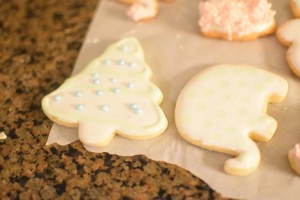 Glossy decorating icing
Ingredients
1/4 C Meringue Powder
1/2 C Water
3-4 C Powder Sugar
Almond Extract or Clear Vanilla to Taste
Instructions
In standing mixer, whip Meringue Powder and water until stiff peaks form.
Beat in sugar a cup at a time
Mix in flavoring to taste
Notes
Add more sugar or less water to adjust consistency
By Stacy Noren
Cake by the Cup Blog https://blog.cakebythecup.com/