Looking for something to show Mom that you love her? Why not make her a heart pop boquet? These are a lot of fun to make and much simpler than you would think. All you need is a baked cake, frosting, heart shaped cookie cutter, lollipop sticks, and melted chocolate or candy for dipping.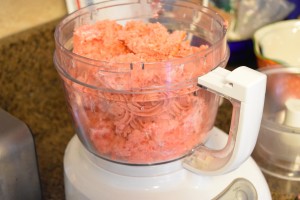 Start with baking you cake and allowing it to cool completely. Then put in a food processor (or crush with spoon or by hand) and pulse until you have fine crumbs. Mix in your frosting to make a paste-like mixture. You will need to spread this out on a baking sheet and allow it to set in the fridge until hard enough to cut (1 hour).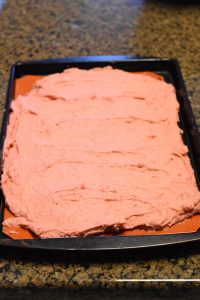 Remove pan from chilling and using you cookie cutter, cut out heart shapes. Place cut peices back in the fridge to chill until you are ready to coat them with candy.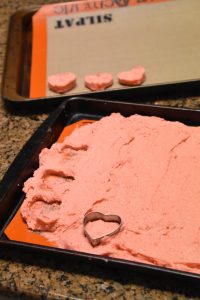 When dipping, I like to dip my stick in the candy first and then insert it into my heart. It helps keep everything attached while you dip and gives me a base so I know where to insert to pop to if I am trying to keep things unified.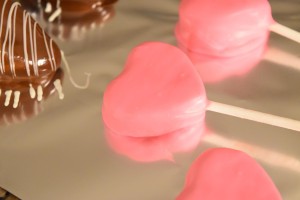 Allow peices to dry, lying flat, and then decorate with more colors, sprinkles, candies, etc. Get creative. This is your gift after all. These are good at room temperature for a couple of days. If you choose to store them in the refrigerator they will last a week, but when you pull them out they will start to sweat as they warm.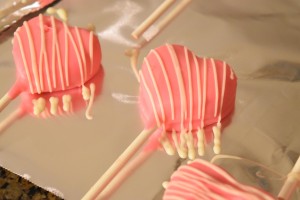 Happy celebrating everyone!