For me, baking is emotional.  I started baking in high school because it was a fun way to spend time with a friend.  And even though more flour generally ended up coating the counters than transforming into something delicious, this was the beginning.  Baking expressed fun and happiness.  Through the rest of High School and then college, baking became a way to relieve stress; a way to find fun in the middle of overload.  I found that trying new recipes was how I calmed down.  In fact, during my first semester of college I left weekly deposits of brownies, cookies, and cakes outside the dorm elevator in a fruitless attempt to share the sweets while preventing my freshman 15 from staking it's claim too soon.
Now that I have given-up on that whole freshman 15 thing, I bake often for family and friends.  When my two kids sleep–I bake.  When I have finished folding laundry–I bake.  When I'm going crazy from hearing my name shouted over and over from the most adorable little voices–I invite them into the kitchen to help me bake (I hope you are seeing the trend here).  Baking is still my most beloved form of self-expression and my moods are often found in the finished products.  When I am restless, I bake something new.  When I am tired, I bake something tried and true.  I make cakes when I am stressed, cookies when I am happy, and cupcakes to celebrate.
Cupcakes are the ultimate celebration dessert.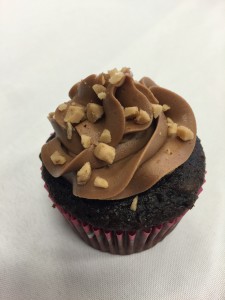 I don't know if you have noticed this, but cupcakes are one of the most versatile desserts.  They are always moist and fluffy, but they can become so many different flavors and new flavors are a puzzle to unlock.  Cupcakes can be traditional in chocolate or vanilla or they can be made to mimic other classic flavors like a bowl of Honey Nut Cheerios or a S'more.  They can also be elegant and decadent when baked to taste like chocolate covered strawberries, Creme Brulee, or cheesecakes.  In case you haven't ever watched Food Network's Cupcake Wars, let me just state that cupcakes are serious business.  But for me, even though they are a dessert that every home cook can make, there is nothing more special than a delicious, one-of-a-kind cupcake.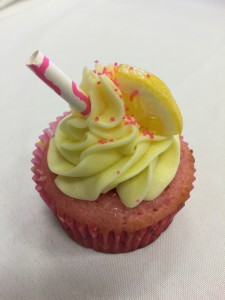 So why do I bake cupcakes?  Because life is something that we should celebrate and cupcakes are my medium for celebration.  There is a perfect cupcake flavor for anything you want to celebrate because they are as unique as you and me; therefore, we party with Cake by the Cup.