Flower cupcakes are one of the most beautiful ways to decorate your dessert table for parties, weddings, showers, or just dinner.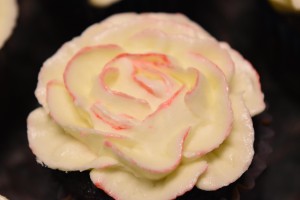 So here is one last look at some buttercream pipped roses before we enter completely into Fall.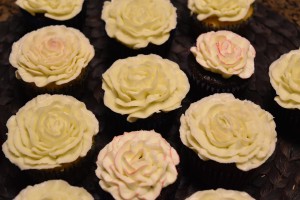 This is something that I love to do. It is not that difficult, with the right tip, and the detail work can be so rewarding.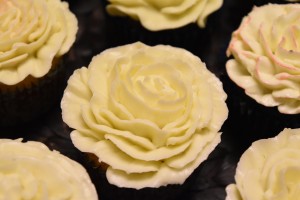 These also make great decorations for cupcake bouquets and flower arrangements–just a thought…