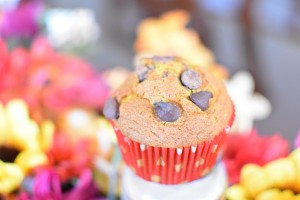 Muffins!!! What a great way to start a Fall day. A warm muffin and a steamy mug of hot chocolate. I love that combination and nothing is better in Fall than hot chocolate with a pumpkin chocolate chip muffin. I found this recipe a while ago and the author says that this is the only recipe you will ever need for Pumpkin Muffins and I think she is right. This is the only recipe I ever use and it is always a crowd pleaser. There is nothing I would change with these. They make 2 dozen beautifully round-topped muffins and when you press the chocolate chips into the top before baking they come out looking like perfection.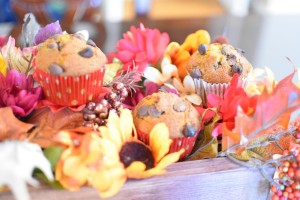 Funny story, I say these make 2 dozen and for the most part that is true. But I have found that these muffins like to make more of themselves when I need to bring muffins to someone. Any time I end up with more than 2 dozen from this recipe, I get a call that someone needs something and I have the exact amount of extra muffins to take treats where they are needed. It might sound a little strange, but I cannot explain how a recipe that normally makes 24 muffins will make 31 when a family of 7 needs something to make them smile. It's almost like these muffins are meant to be shared.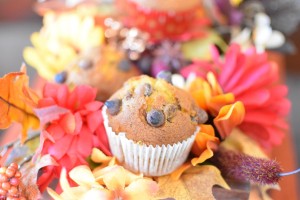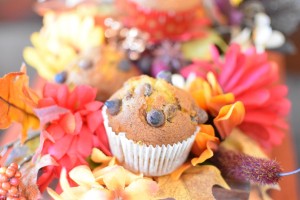 Pumpkin Chocolate Chip Muffins
2015-10-28 17:52:13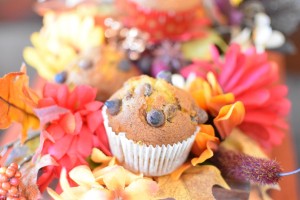 Make 2 dozen delicious pumpkin chocolate chip muffins!
Ingredients
4 Eggs
2 C Sugar
1 Can Pumpkin Puree
1 1/2 C Sunflower Oil
3 C All-Purpose Flour
2 tsp Baking Soda
1 tsp Baking Powder
1 Tbsp Pumpkin Pie Spice
1 tsp Salt
1 1/2 C Semi Sweet Chocolate Chips
1/2 C Milk Chocolate Chips
Instructions
Preheat oven to 400 and place paper liners into muffin pan.
In a large bowl, beat eggs, sugar, pumpkin, and oil until smooth. Combine dry ingredients and slowly add to wet stirring well. Fold in chocolate chips.
Scoop mixture into muffin liners about 3/4 full. Press additional chips into the top of each muffin cup.
Bake for 15-17 minutes or until top fluffs up and toothpick can be inserted and come out clean. Allow to cool in pan for 10 minutes before removing to finish cooling on wire rack.
Adapted from Christy Denney
Cake by the Cup Blog https://blog.cakebythecup.com/