There are so many varied flavors of cupcakes to be found, which is one of the reasons that I love them–they have so much potential. But it it fun to note that lots of these flavors could be considered cousins, as they generally can be made from the classic cupcakes flavors vanilla and chocolate. When you have a good classic recipe you are able to mix and match to meet all your craving needs. As such, it is important to find your own perfect vanilla recipe. I would say it's one of the two most crucial recipes in the baker's arsenal viagra prix canada.
I have been trying recipe after recipe for years to find my favorite. If you don't believe me, check my Pinterest. It's full of "Perfect Vanilla Cupcake" pins that have some positive and some negatives; but finally, I pieced together my favorite vanilla cupcake recipe. This recipe has yet to fail me in turning-out beautiful, moist, fluffy cupcakes because it includes tangy buttermilk for lift and mixed flours for a light texture.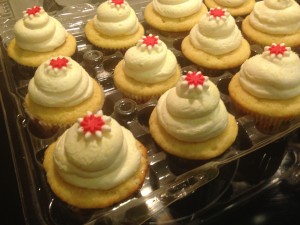 This recipe is a keeper and has been my go-to-cupcake this Summer because it's delicious when filled with a strawberry compote and topped with a whipped cream cheese frosting (my version of a strawberry shortcake). Enjoy ;D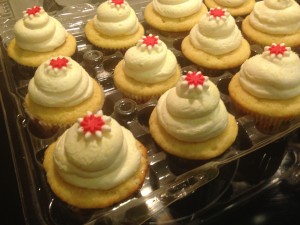 Classic Vanilla Cupcakes
2015-06-29 21:26:40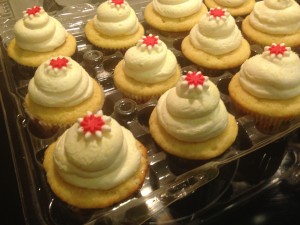 A tangy sweet, buttermilk vanilla cupcake that is light and fluffy every time.
Ingredients
1 C All-Purpose Flour
1/4 C Cake Flour
2 tsp Baking Powder
1/2 tsp Baking Soda
1/2 tsp Salt
1/2 C Butter (1 Stick): Softened
3/4 C Granulated Sugar
2 Eggs
4 tsp Vanilla
1/2 C Buttermilk
Instructions
Line cupcake pan with liners and preheat over to 350 degrees
Mix flours, baking powder, baking soda, and salt together in a small bowl. Set aside. Beat butter until fluffy, about 1 min. Add sugar and continue to beat until combined and creamy. Add eggs, one at a time, mixing after each addition. Mix-in vanilla.
Alternate additions of the flour mixture and the buttermilk to the wet mixture. Begin and end with the flour mixture. Stop mixing as soon as there is no dry flour to be seen making sure not to over mix.
Bake cupcakes for 16-20 minutes or until they bounce up when touched on top.
Allow to cool for 5 minutes in the pan before moving to a rack to finish cooling before frosting and decorating.
Cake by the Cup Blog https://blog.cakebythecup.com/